Are you looking for the perfect Valentine's Day gift to buy your spouse, child, parent or even yourself? Well, your search is over. Following is a collection of some unique adoption and Ethiopian inspired gifts.
Leap of Love
: Cute American Apparel t-shirt in youth, women and men's sizes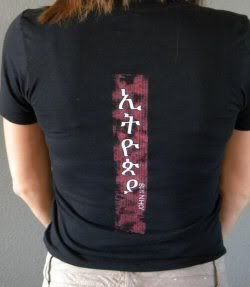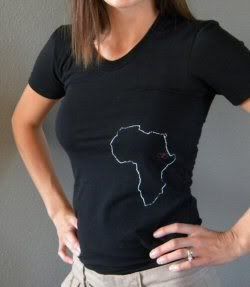 _______________________
Recipes to Grow a Family
: This is an international cookbook, covering countries such as Ethiopia, Guatemala, Burkina Faso, Mexico, the United States...and many more.
Our Life Upstate
: Snuggly soft made-to-order fleece pjs (tops, bottoms, nightgowns, shorties) for kids and a classic jumper dress for girls, all at great prices
_______________________
Dos Besitos
: Cute glass tile pendant with the Amharic word for mother (enat) the back of which can be personalized with a date and/or name...the seller also has pendants with the Amharic words grandmother or sister and keychains with the Amharic words father or grandfather
_______________________
Novica
: Handcrafted Ethiopian wood mask, 'Hail to the Chief'
Adopt-tees
: Huge selection of stationary, t-shirts, lifebooks and gifts all Ethiopian adoption themed. Some items are available for personalization and some are targeted to aunts, uncles, grandparents, lots of colors and lots of different designs
_______________________
One World Projects
: Three styles of hand-filigreed pendants made from silver
_______________________
Sorene: Children's Songs From Ethiopia
: This music CD gets several good reviews from adoptive parents on Amazon. Visit the
Amazon page
to listen to the tracks but search for lower prices (like the seller linked to the title of the CD in this post)
Please feel free in the comments section to list links of other products you've seen that might be of interest to IAN families. Happy shopping!